Category: TV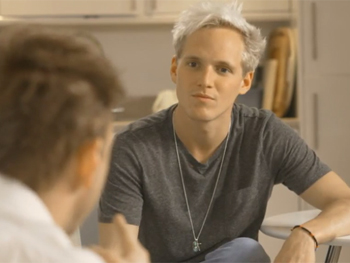 When Jesus came to Chelsea
Posted on 22 May 2012, 7:54
Oh dear… there's trouble in Chelsea. Or to be more precise, in Made in Chelsea, E4's fake reality TV show. Jamie has been betrayed by his best mate Spencer, who knocked off his girl while they were both in Dubai. Jamie's in a state of emotional collapse when his other mate, Francis, calls round with 12 cans of beer and an oven-ready sermon.
Here's the dialogue (see it on the 4OD website, starting at 15:55)...

Francis: You know, look… when I'm, you know, trying to deal with betrayal, I think of what Jesus would do.

Jamie looks incredulous.

Francis: Jesus was kind of like a superhero, you know. He just… got shit done.

Jamie: OK.

Francis: Judas betrayed Jesus.

Jamie: Mm-mm.

Francis: What did Jesus do?

Jamie: Forgave him?

Francis: Exactly. What should you do?

Jamie: Forgive Spencer.

Francis: And Louise.

Jamie looks baffled.

Francis: You don't want to forgive Louise?

Jamie: No!!!

Francis thinks for a bit.

Francis: I don't know if Jesus would only forgive Spencer, though.

Thanks to Tali Garan (my daughter), who pointed me to this. 'Best religious chat I've heard in a while,' she said. Must run in the family, spotting religious comedy as good as this.
Comment (0)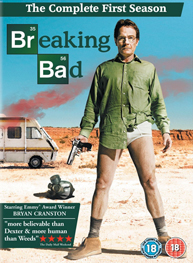 Breaking Bad
Posted on 18 June 2011, 3:33
Walter White is sitting in a physician's office at the hospital in downtown Albuquerque, New Mexico, staring into space in a lights on, no one's home sort of way. On the other side of the desk, the physician's lips are moving in slo-mo, but Walt is fixated by a tiny stain of mustard on the lapel of the man's pristine white coat.
'Mr White? You understood what I've just said to you?'
'Yes, lung cancer. Inoperable. Best case scenario, with chemo, I'll live maybe another couple of years.'
The scene, like a ball of sodium dropped into water, sets off a chain of action and reaction in Breaking Bad, a US television drama series, which fizzes and bangs with tremendous energy throughout the three seasons and 33 episodes which have aired to date. Vince Gilligan, executive producer of the show (who also produced The X-Files) says that 'breaking bad' is a southern colloquialism for 'raising hell'.
Walt (played by Bryan Cranston, best known from the comedy series Malcolm in the Middle) is a struggling high school chemistry teacher who supplements his meagre income by working at the local car wash. His wife Skyler (Anna Gunn) is pregnant with their second child, while their first, Walt Jr (RJ Mitte), has cerebral palsy.
With no savings to help pay the medical bills, Walt decides to help himself and provide for his family when he's gone by cooking crystal meth (methamphetamine) and earning money beyond the drug-fuelled dreams of avarice. It turns out that his dull chemistry career has been the perfect apprenticeship for his new secret life as a narcotics master chef.
Gazing in awe on Walt's first gleaming tray of crystals, his sidekick and former failed student Jesse says, 'You're a goddamn artist. This is art, Mr White.' The two of them form an unstable chemical bond which gives the show its elemental energy and frequent meltdowns.
Breaking Bad is part Book of Job, part Dante's Inferno and part Texas Chain Saw Massacre. Walt's descent into the drug underworld, which is unfolded in scenes of suspense, dark comedy and occasional horror, is not the easy trip to the bank he hoped it would be. Gradually, this shy and mild-mannered family man is revealed as a resourceful and ruthless protagonist caught between his life of quiet domesticity and the savage world of the drug cartels.
Despite this, Walt remains the hero of the story partly because he is fully aware of the dire consequences for his family and for others in the cruel moral choices he is forced to make. His journey is that of a damned soul through the most colourful regions of hell – many but not all of them inside his own head.
It's no surprise that Breaking Bad has been praised by Stephen King, who hails the series as 'the best scripted show on TV' and Walt as 'an American Everyman living under a constant Condition Red threat-level alert'.
The praise from King and a host a TV critics is well deserved, because the show easily takes its place in the tradition of The Sopranos, Six Feet Under, The Wire and other superbly realised shows flowing in this golden age of American television drama. It's produced by AMC, formerly an unremarkable cable channel also enjoying well deserved critical success with Mad Men, set in the world of 1960s advertising.
The only fly in the ointment (or smell in the lab) for British viewers is how hard the television companies have made it to watch Breaking Bad legally. No UK channel has bought the series for broadcast, which is a surprise given its commercial success in the US. Unaccountably, BBC Four is airing the plodding spy thriller Rubicon, also from AMC, which was cancelled after its first season.
Seasons one and two of Breaking Bad are available in the UK on DVD, but the first of them was released almost two years after the US audience started to watch, tweet and blog about the compelling episodes. With no word over the past year on whether season three will ever be released here, illegal file sharing is currently the most plausible and straightforward distribution channel for fans of the show who want to continue beyond season two.
It's no way to treat a global audience. But somehow it seems fitting that this 21st century morality tale poses moral issues for those who simply want to follow it.
Comment (1)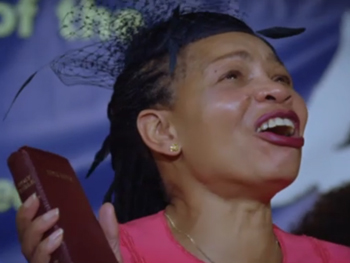 Waking the dead
Posted on 05 April 2011, 0:45
BBC cold case crime series, Waking the Dead, got its religion in a glorious twist last night.
The story centred on a black family whose mum is a Christian fruit and nutcase, and therefore opened with a black Pentecostal service with everyone on their feet waving hands and Bibles in the air, ululating and praising the Lord, even though the preacher was insisting what a load of miserable sinner they all were. So far, so predictable.
Next thing, we saw that mum had made a sort of shrine in the back garden for her son, who had been missing presumed dead for the past six years. And like any good Pentecostal, she included plaster statues of saints in her shrine, plus a nice big one of the Virgin Mary. Because as everyone knows, Pentecostals are really, like, huge on the Virgin Mary.
A few minutes later, one member of the police team told another that mum (by now revealed to be violently anti-Muslim) is 'an evangelical'. So which is it, then? Is mum a raving Penty, a weird traditionalist Catholic or a Muslim-hating Evo?
The answer seems to be all three at once, because whichever office junior was tasked with researching the religious backstory simply went to the BBC filing cabinet, looked into the 'crazed religion' folder and used the entire contents, including all its tired stereotypes, instead of picking just the one.
I'm looking forward to the concluding episode tonight, when mum will turn out to be a swivel-eyed Ulster Hot Prot with a borderline-sexual fixation on the Anglican Prayer Book.
Comment (2)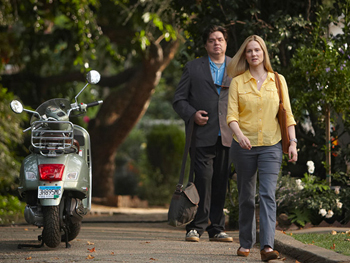 The Big C
Posted on 10 February 2011, 4:25
Just been catching up with The Big C, the TV comedy show which opened last night with a cancer diagnosis, ha ha. Cathy, a Minneapolis teacher, has just been told by a handsome young doctor that she has incurable skin cancer and then flashes him – which sets the scene for a sudden liberation from her previous, pre-diagnosis life.
Cathy decides to have a pool put into her pint-sized back yard, and also decides not to tell her family about the cancer, a script decision which has drawn strong criticism in the States.
Although the opening episode felt like a sitcom version of real life, I enjoyed the comedy a lot, especially as its funniest moments were also its most shocking. How can a bathtub suicide possibly be laugh-out-loud funny? Watch The Big C to find out.
There was a nice exchange between Cathy and her grumpy older neighbour Marlene…
Cathy: 'If you were ready to go, did you ever think about just going?'
Marlene: 'Think about it all the time. But I just keep waking up.'
The show's dark subject matter reminds me of Nurse Jackie, with the brilliant Edie Falco (of Sopranos fame) in the title role. There the unlikely comedy premise is Jackie's addiction to prescription drugs at the hospital where she works, and her unravelling home life.
Both shows follow an instinct that comedy can not only help us cope with heavy issues, but give us a unique insight into them.
The Big C is on Channel 4, Tuesdays and Thursdays. Nurse Jackie Series 2 is currently showing on BBC Two on Saturdays.
Comment (0)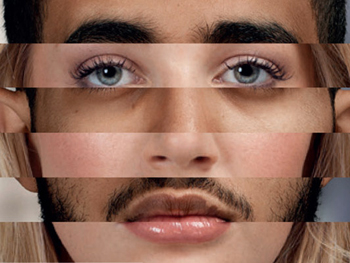 Seven Days: The Hills meets Notting Hill
Posted on 23 September 2010, 5:12
Just finished watching week 1 of Seven Days, Channel 4's new adventure in reality TV. The concept: 'Follow the interwoven lives of some of Notting Hill's most colourful characters… an outspoken hairdresser, a budding rapper, two glamorous models, a single mother, a student, two pet therapists, a flamboyant restaurateur and many more, all with stories to tell and decisions to make.'
What lifts Seven Days out of docu-soap and into something more interactive is that the filming happened within the past week, and viewers can influence the action next week by giving advice to the characters via the Seven Days website. 'What you see has only just happened, and what has happened may have been influenced by you,' says the site.
I found it a curious mixture. It was filmed and edited like The Hills *gag*, but as I know (or know of) at least two of the characters, this appears to have some genuine slice of life stuff in it. Well, as much as that can be when the people are miked up and know they're being filmed… which may boil down to not very much at all. The Hills was accused of being scripted, and some of the lines tonight sounded a bit rehearsed.
Still, taking it for what it is, I enjoyed seeing a London district I know so well portrayed so handsomely. I loved the sharp soundtrack, and I admired the fast editing which put the events of just a few days ago (including the Pope's visit) into the action.
There was one scene I just had to rewind and replay to take in the full and fabulous eccentricity of property developer Malcolm as he described the death of his beloved cat, Tiger. Sitting in the hot tub with a female friend, he confided, 'I just couldn't bury him in garden. I couldn't. I put him in a fridge on his favourite pillow and covered him with rose petals… and went away for two years.'
Samantha (model, blonde) made a bid for the Nasty Nick crown when she a) made her friend Laura weep real mascara tears by saying her hair looked awful and b) declared, while flipping through a clothes catalogue, 'I wouldn't even wear that dress for sick children.' Samantha's clearly going for the career boost she's dreamt of for a while.
The #sevendays Twitter feed went like a rocket all through the show, and the Channel 4 website collapsed under the traffic – which was pretty disastrous, given the amount of signposting it received all evening.
Looking forward to next week, though, if only to see more of Onion, a celebrity pooch of Portobello Road.
Comment (0)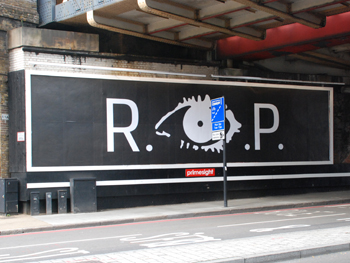 Big Brother: my best bits
Posted on 11 September 2010, 7:31
The last ever night of Channel 4's Big Brother tonight… and the last chance for Davina to say to a losing contestant, 'I'm coming to get you!' It was always a curious catchphrase because Davina never did go into the House to get anyone.
I lost touch with Big Brother after BB9, the 2008 show which featured cringetastic scenes of Rex and Nicole arguing and then cuddling, which looped so many times it made you check your remote wasn't playing up. But I was a devotee and evangelist for the show from the first series back in 2000. I just loved the window it gave onto lives, friendships, enmities, groups and relationships in 'the bungalow of the damned', as the Guardian's Marina Hyde memorably called the House.
Walking in Waterloo earlier today I saw the Big Brother R-eye-P poster, which prompted me to tune in tonight. The show had all the spontaneity and life of a party that was so far past its best it just needed to be taken out the back and shot. I read recently that the natural life of a TV series is eight years – after that the audience just drops off.
But for old time's sake, and in the tradition of departing contestants having their moment with Davina, here are my best bits from the Big Brother years…
Jade Goody (BB3, 2002) losing all her clothes in an early hours of the morning drinking game, curled up on the sofa like an oversized cherub, giggling uncontrollably. I watched this on the live show at about 1.30am and thought: when has it ever been possible to see television as funny and unaffected as this?
The relationship of Craig Coates and Anthony Hutton (BB6, 2005), which was a case of one who loves, and one who suffers to be loved.
Glyn Wise and Imogen Thomas (BB7, 2006) started having conversations in Welsh until Big Brother reprimanded Glyn for using code to talk secretly. Glyn protested that 'Welsh is British', and they were allowed to continue. The conversations were then broadcast with subtitles, which I thought gave the programmes a cultural layer that just hadn't been seen on primetime TV before.
Charley Uchea (BB8, 2007), most colourful contestant of the year for me, told her fellow housemates that once she was out of the House she was going to write her autobiography: 'I'm a good writer you know – I've got very good handwriting.'
Many Housemates turned their time in the Diary Room into compelling viewing as they bared their souls, discovered their true feelings, raged at their tormentors and wept hot tears. Three for me stood out from the rest: Derek Laud (BB6, 2005) for his cool bitchiness; Pete Bennett (BB7, 2006) for his Tourette's tics which he turned into comedy; and Brian Belo (BB8, 2007) who had never heard of Shakespeare but just blurted out the truth whenever he spoke.
Comment (1)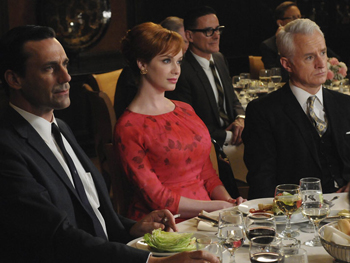 Mad Men, mad schedule
Posted on 23 August 2010, 17:01
The almighty BBC schedule has caved to file-sharing pressure and brought forward the screening of Mad Men Season 4. This was originally set for January, a bizarre six months after the US audience started to watch, tweet and blog about the continuing and compelling story of Don Draper, Peggy Olsen, Roger Sterling and all the other characters in the orbit of Sterling Cooper Draper Pryce. The new start date, on BBC4, is 4 September.
Social media are now at the point where posts of the 'Can you believe last night's episode?' variety function very effectively as advertising, but all the more powerfully, since they're written by people posting because they love what they're watching and want their turn on the Facebook and Twitter stage to say so.
I can understand the logic of waiting a few months to see how an audience builds for Season 1 of an unproven show. After all, the promising but ultimately cheesy sci-fi drama Defying Gravity recently fell to earth and was cancelled after Season 1 of a planned 3.
But in a proven hit such as Mad Men, it's surely wasteful not to harness the free and natural energy of social media and let the audience boost what you're doing. If you fail to do that, then the viral effect works against you, as people cut you out of the loop altogether and start downloading episodes the night they're posted by US viewers. It's illegal, but the Net has taught us we don't have to wait for TV schedulers to get the plot.
The BBC's belated correction to its schedule now leaves Mad Men followers with a dilemma. Carry on downloading as they're already in the week-by-week momentum of the story? Or park the series and wait for the BBC to catch up? It's no way to treat an informed audience.
Photo: AMC
Comment (0)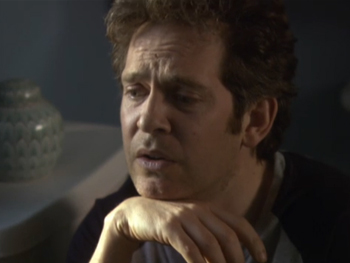 Rev works a sitcom miracle
Posted on 03 August 2010, 6:28
Some of the best moments of watching BBC Two's Rev the past few weeks have been the kitchen sink prayers, where we've eavesdropped on Rev Adam Smallbone's calm, interior conversation with God. Walking down the high street, washing the dishes, sitting on the loo, Adam asks God for a bigger congregation, for more energy in bed with his wife Alex, for protection for Colin who's in danger of getting a kicking, for strength to visit a lap-dancing club he's opposing, and a hundred other everyday concerns.
But in last night's series finale, Adam questions his whole vocation as a priest and falls into a dark crisis of faith. Lying flat out on the front pew of the empty church, his prayers become an interrogation of God: 'Why is the graveyard strewn with litter? Why do Nazis always live till they're 96? Why are there no more bumble bees? Why do African women get raped every day by boy soldiers going to get water for their starving village?'
And so Rev hurtles off course, out of the traditional territory of the sitcom, leaving behind the sunny uplands of Dibley, and dives into an ugly scene where his wife marches him, drunk and disorderly, out of a vicars and tarts party, and they both angrily tell each other to go forth and multiply. There wasn't a laugh in sight in the stunning final 10 minutes of the show, and yet it more than held together to give what I think was the best piece of religious television I've seen in years.
Adam regains his vocation not in an easy comic plot shift, but in a tough moment under pressure from an unsympathetic policeman. Unexpectedly, he recalls the words of Isaiah chapter 6 – 'Here I am, send me' – which were read at his ordination, and then prays at the bedside of a dying woman; scenes which provided an inspiring and spine-tingling sequence of television, for me at least. That Rev dared to attempt this sitcom miracle, and that it worked, shows how far the show has carried its growing audience, and how it has made us care for and believe in Adam and his flawed and faithful calling.
Comment (5)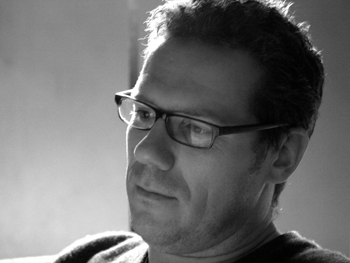 Rev and the revs
Posted on 02 August 2010, 14:41
Interviewed James Wood (above), the writer of Rev, on the phone on Saturday. He's also co-creator with Tom Hollander of the sitcom. I asked him about tonight's finale, and how the show's consultant vicars provided ideas for it.
SJ: There's a sort-of connection to the Mystery Worshipper in the final episode. What's that about?
JW: Well, the final episode is kick-started by Adam, the Rev, getting a bad review for his sermon from a website we've called Godslot. It's not Ship of Fools, I hasten to add, but it's 'an irreverent Christian website'. They give him minus one for his sermon.
Adam is devastated and it plunges him into a crisis about his vocation. I think it's the best episode by quite some way. It's quite dark, but also I think it's the funniest – they're probably linked – and the ending is quite moving.
When we were writing the epsiode, we knew we wanted our vicar to have a crisis. So we were trying to come up with things that might instigate that, and asked vicars what that might be. One of the vicars said, 'If my sermon got a bad review online, that would really annoy me.' And a certain number of vicars find the anonymous card which I think you guys leave really annoying.
SJ: Oh, good.
JW: They hate it. And I've given Alex a rant which wasn't 100 miles off the sort of thing I was hearing from some vicars. The people who didn't like it said, 'How dare they not declare their hand, not reveal who they are!'
The full interview is here on Ship of Fools. Tonight's episode of Rev is at 10pm on BBC Two.
Comment (0)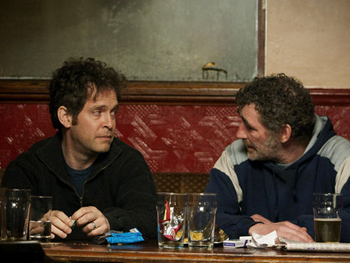 Rev
Posted on 30 July 2010, 15:55
Just found out that Rev, the BBC2 sitcom about a vicar running a shambolically run-down east London church, which I've been enjoying far too much the past few weeks, is about to reference the Mystery Worshipper. This coming Monday night's episode, the season finale, features Adam (the vicar) having a crisis of faith when one of his sermons gets a bad review on an irreverent Christian website. Which sounds familiar.
I think Rev has been a breakthrough series in the way its humour treats religion sympathetically and on its own terms. I've especially loved the kitchen sink prayers, which are gloriously everyday, the shared smokes with Colin ('hello, vicarage') and the serpentine Archdeacon Robert. But for me the comedy is funny because it's so rooted in the reality of church as it is now. The huge, dilapidated 18th century building, the 60s box-built vicarage, the few people struggling through the hymns, the night time knock on the vicarage door by lost souls… they give it all poignancy and the laughter of recognition.
Hoping to interview James Wood, Rev's writer this afternoon, for Ship of Fools. So possibly more on this later.
Comment (6)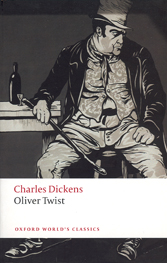 Redeeming Dickens
Posted on 15 May 2010, 0:04
Still reading Peter Ackroyd's Dickens and have got to the point where Dickens is writing his monthly serialisations of The Pickwick Papers and Oliver Twist at the same time.
There can't be many (if any) novelists who have written two such famous novels simultaneously, one full of darkness and terror, the other brimming with comedy. Ackroyd says that Dickens, 'the novelist of a thousand moods,' got into the rhythm of writing Oliver first each month, and then The Pickwick Papers, and that the pathos of Oliver fed the lightness and laughter of Pickwick.
Anyway, I decided to take a right turn at this point and dive into one of these novels for myself. I've never read any Dickens before, all because of the grim TV serials which aired on Sunday afternoons when I was little, which I found horribly full of cruelty towards David Copperfield and other Dickens children.
So it was with a deep breath that I plunged into Oliver Twist a couple of nights ago, and so far, so grim. Oliver's mother dies on page one and he's brought up in a house 'where one kind word or look had never lighted the gloom of his infant years.'
Dickens' voice in the story is constantly and unexpectedly ironic. For example, in the workhouse, after the famous 'Please sir, I want some more' scene, Oliver's punishment is described: 'As for exercise, it was nice cold weather, and he was allowed to perform his ablutions every morning under the pump, in a stone yard, in the presence of Mr. Bumble, who prevented his catching cold, and caused a tingling sensation to pervade his frame, by repeated applications of the cane.'
Dickens then adds: '... while Oliver's affairs were in this auspicious and comfortable state…' This voice of Dickens is lacking from the dramatisations I ever saw, and it redeems the cruelty through its mocking humour, which invites the reader to judge the actions of the adult characters.
Comment (0)



Election embarrassments
Posted on 08 May 2010, 1:59
Er… didn't we all agree to vote Lib Dem? Feel like I've turned up as agreed in clown costume at school, but no one else has. The Lib Dem surge has been about as exciting as counterfeit viagara.
Up til 5 this morning glued to the election results as they rolled in on TV. Ed Balls escaped his rendezvous with Portillo's ghost, but Lembit Opik lost his seat to the rising blue tide. He was interviewed minutes later by Paxman in full steamroller mode, and looked sick.
Not long afterwards, I watched as first Jacqui Smith and then Charles Clark had to eat their failure to win in public, and realised how rare and amazing it is to see people lose their jobs and have their careers ripped up on live TV. Why do they do it and what does it cost them?
Comment (0)